Sesame Resources
---
Resources
---
Consulting Services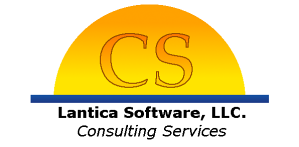 Looking for some help with converting your Q&A databases to Sesame, creating new Sesame applications, or adding to your existing Sesame applications? Consider Lantica Software Consulting Services. For more information, or to discuss your project contact us:
By Telephone:
(800) 410-6315
+1 215-598-8419
By Email:
customer_service@lantica.com


Sesame Professionals
Are you currently doing or interested in doing Sesame consulting work?
If so, fill out the Sesame Professional registration form to be included on this list.
Q&A indicates that the Sesame Professional has experience working with Symantec Q&A databases.
United States
2 Sesame Professional registrations pending

John T. Dow
John Dow
Pennsylvania
Phone: 866-583-7638
Email: john@johntdow.com
Q&A

---

Freeman Roberts Associates
Richard Roberts
Connecticut
Phone: 203-795-1591
Email: rick@freemanroberts.com
Q&A

---


Hammer Data Systems, LLC
Erika Frankel
Ohio
Phone: 330-527-4018
Email: erika@hammerdata.com
Q&A

---

Marble Publications
Publisher of

Tom Marcellus
Southern California
Phone: 800-780-5474 / 949-722-9127
Email: tjmarcellus@insidesesame.com
Q&A

---

Jon McLaughlin
Washington
Phone: 360-694-6869
Email: jonmc500@comcast.net
Q&A

---

Nexus Unlimited
Jeff Noreman
New York
Phone: 516-753-2125
Email: jeff@nexusunlimited.com
Q&A

---

Professional Computer Technology Associates
Gordon Meigs
Pennsylvania and Washington, DC area
Phone: 202-363-9895
Email: gmeigs@pcta-usa.com
Q&A

---


R & D Consulting Inc.
Robert Moore
South Carolina
Phone: 864-848-3198
Email: proud766@bellsouth.net
Q&A

---

Brandon Rinehart
Michigan
Phone: 231-645-6952
Email: mdcinc1@charter.net
Q&A

Salus I.T. Services
Michael A. O'Bannon
California
Phone: 661-322-3440
Email: mike@salusmail.com
Q&A

---


Sensible Solutions Inc.
Bob Hansen
New Hampshire
Phone: 603-898-8223
Email: rmhansense@sensiblesolutions.org
Q&A

---


Simple Office Solutions
Spencer Wulwick
Florida
Phone: 813-286-8498
Email: Spencer@s-o-s.bz
Q&A

---


Systems-Consulting
Paul Anderson
Connecticut
Phone: 860-627-5393
Email: Sales@Systems-Consulting.com
Q&A

---

Title Marketing Co., Inc.
Al Beamer
Missouri
Phone: 314-422-5956
Email: albeamer@att.net
Q&A

---

Carl Underwood
New Hampshire
Phone: 603-493-4173
Email: CarlUnderwood@usa.net
Q&A

---

WordCom, Inc.
WordCom, Inc.
Larry Seale
Oklahoma
Phone: 918-582-8844
Email: wordcomsales@wordcom.com
Q&A

---


John D. Wyckoff, LLC
Oklahoma
Phone: 405-755-3368
Website: Help4PC
Q&A

Algeria


MDI Software
Boukhelifa
Alger, Algerie
Phone: +213.550.34.20.01
Email: mdi882002@gmail.com
Q&A

Canada

Peter Suess Transportation Consultants
Derek Esseltine
Brantford, Ontario
Phone: 519-751-7016
Email: derek@pstc.ca
Q&A

Blair Wettlaufer
c/o Kingston Data and Credit
15 Industrial Dr
Elmira, ON N3B 2S1
Phone: 226-444-5695
Email: bwettlaufer@gmail.com
Q&A

The Netherlands


RSR IT Services
Rene van der Linden
Amersfoort, The Netherlands
Phone: +31 653394053
Email: rjmvanderlinden@gmail.com
Q&A

United Kingdom


Keyword Software & Consultancy
Alec Mulvey
Berkshire
Phone: +44 (0)1344-884 962
Email: alec@keywordsoftware.com
Q&A

Woodford
Julia Underwood
Wiltshire
Phone: +44 1373-824 966
Email: woodford@fairwood.co.uk
Q&A
---
User Groups
S.A.N.E.
S.A.N.E.
Sesame Associates of New England User Group
---
Sesame User Group of Tampa, FL
Contact: Spencer Wulwick
813-286-8498
Spencer@s-o-s.bz
---
Development Libraries
---
The appearance of hyperlinks on this web site does not constitute endorsement by Lantica Software of any of the hyperlinked web sites, or the information, products or services contained therein. Lantica Software does not warrant or guarantee the content or accuracy of any information presented in hyperlinked sites, and does not make any representations (expressed or implied) as to the accuracy, currency or authenticity of the information and materials of third parties that may be accessed through this web site. Any reference or hyperlink obtained from this site to a specific commercial or non-commercial site, product, process, or service does not constitute or imply an endorsement by Lantica Software of the site, product, process, or service, or its producer or provider. Any product information is provided by the hyperlinked site, and Lantica Software makes no warranty, expressed or implied, including warranties of merchantability and fitness for a particular purpose, or assume any legal liability for the accuracy, completeness, usefulness or application of any product information from this site or the hyperlinks to other sites. Although the names of privately owned companies may be listed, that listing in no way implies endorsement of any company or its products by Lantica Software, which does not recommend or otherwise promote any of the services or products offered by any of the hyperlinked sites. Hyperlinks are provided solely as a service to users of Lantica products, and therefore should not be construed as advocating or reflecting any position of Lantica Software.